THE OCRIS SUITE
Digital data capture - fast, clean, efficient
The OCRIS suite is an advanced set of tools that make it easy for you to work with your data, all the way from collection through to management and delivery.
By matching the data process flow with the everyday workflow requirements, this well-designed and easily scalable data management solution ensures maximum efficiency with minimum frustration.
The OCRIS suite is the only choice if you want fast, accurate, and dependable data.
What's in the OCRIS suite?
---
OCRIS Mobile
OCRIS Mobile is a software tool used by your crew to collect data on the go - no internet connection required. It's dead simple to get up and running, with a one-step install and sensible out-of-the-box defaults. Your crew will love how easy it is to use, with fast data entry, real-time validation and graphical feedback.
---
Features:
Install easily in one step, with no external database required.
Turbo-charge your data entry with predictive text, pick-lists, default values, and bulk insert patterns.
See (and fix) errors as soon as they are made with on-the-fly validation.
Ensure data integrity by making it hard to load mistakes. ORCIS Mobile won't let you export dodgy data, and will automatically check for mistakes like overlapping or missing intervals, invalid dip/azimuth/grid values, invalid samples or groups, etc.
Automatically calculate fields (such as Recovery, RQD, SG, length, and many more).
Arrange your logging screen the way you want with the drag-and-drop layout.
Use multiple logging templates in one system.
Import values from external devices (such as GPS, camera, XRF, electronic scales, MagSus meters, etc.)
Easily roll out logger updates via simple upgrade packages.
Low-system requirements and offline functionality - use it in the middle of the desert on your old Toughbook without any drama.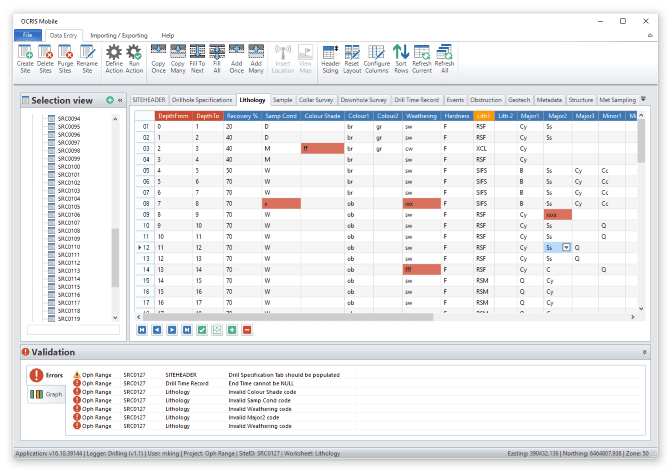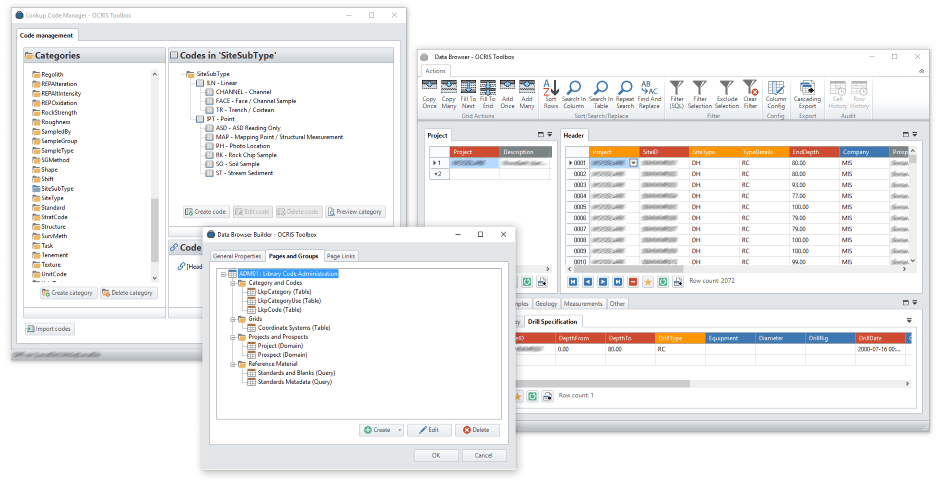 OCRIS Toolbox
OCRIS Toolbox is a robust application packed with tools to manage multiple projects and data sources. It's used by data managers to load, manage, and publish data in a timely and efficient manner.
---
Features:
Import data quickly and easily.
View and edit your data using the same predictive text, pick-list, and default value support as OCRIS Mobile.
Perform repeatable and reliable exports - look at your data the way you want it, every single time.
Configuration is version controlled, so if someone breaks it you can easily roll back.
Remote configuration and support is available via simple upgrade packages.
Database auditing provided out of the box, ensuring standards compliance.
Database replication and distribution is provided out of the box via simple upgrade packages.
OCRIS Model
The OCRIS Model is a rock-solid database that will store your data in a central location, keeping it safe.
---
Features:
Configurable to work with your data, without requiring a DBA.
Built on top of Microsoft SQL Server: a secure, robust, and industry leading database platform.
Your choice of environment: Run it on a local workstation, on your own servers, or in the cloud.
Support for advanced business intelligence.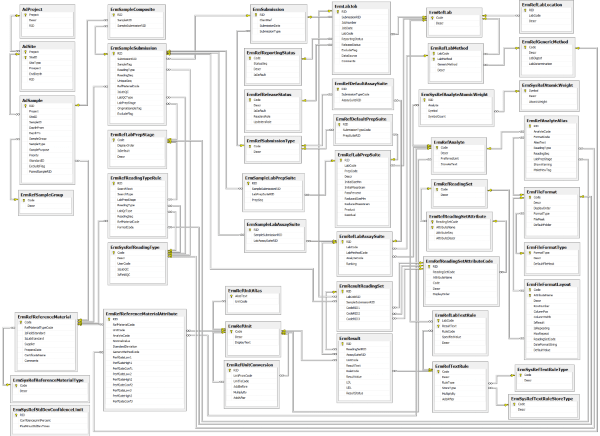 What do our clients say about the OCRIS suite?
---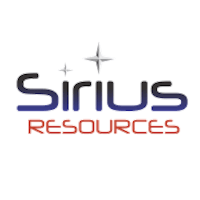 "OCRIS is excellent – smoothly implemented and so slick my geology team has time to do their real job."
---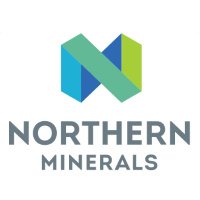 "Through the implementation of OCRIS Mobile, Northern Minerals has successfully transitioned from paper logging to digital data capture. The quality of our data captured has vastly improved, and the user defined validation has allowed us to seamlessly integrate data to our master database, saving the company time and money."
---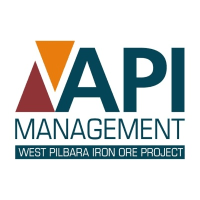 "Upgrading to the OCRIS Toolbox has resulted in cost savings, time efficiencies and has improved the quality of our data with built in customised validation rules. With 6 rigs currently operating, it has been easy to import drilling data and assay results, complete all quality control checks, and export data as required. The software allows for a geologist to operate the system easily without the need for a full time database administrator but still maintains the ability to have all data kept within an auditable SQL-based database."
---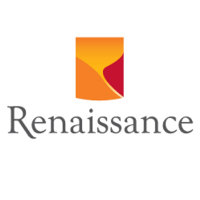 "We found that by using OCRIS Mobile's simple format and advanced instantaneous validation capability we have reduced the time it takes to collect field data, allowing us to focus more on interpretations and geology."
---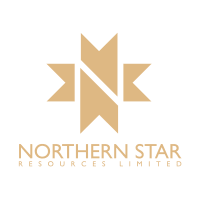 "Training for staff using OCRIS Mobile has been simple and effective, as is the product, and ongoing support and communication has been faultless."